Our Story

OZIN EXIM supplies high quality, great value products to wholesalers, developers, architects, interior designers, builders, project managers and contractors for the Australian construction industry. We do procurement as well as designing and developing products to meet the needs of the Australian market.
Beginning as a sole trader working in collaboration with the family Indian based export import company (OZIN EXIM ENTERPRISE PVT LTD), Milap Vora (Mils) started supplying the local Australian wholesale importers with high quality architectural hardware and bathroom accessories.
Mils recognised a need in the local market for high quality products as they lacked both range and quality, especially stainless steel products, and so he started OZIN EXIM in August 2012.
In April 2014, OZIN EXIM expanded and started importing products to be locally held in warehouses in Brisbane. As the company continued to grow Mils recognised the unique requirements of the local Australian industry and so started procuring more products, in particular balustrades and handrails.
OZIN EXIM showcased their core range at the Brisbane Home Show in August 2015 receiving recognition from local builders and contractors for having such high quality stainless steel products with such great value.
In February 2016, OZIN EXIM expanded once more to have an additional warehouse in Sydney and started designing and developing custom products to solve the needs of the growing Australian construction industry.
In July 2017, Mils and OZIN EXIM take another big step by launching the new OZIN EXIM website with e-commerce functionality and other support tools giving local wholesalers, contractors, builders, architects, project managers and developers access to the ever growing range of our products.
As we look to the future OZIN EXIM will continue to listen to the needs of their customers and expand the range of products while still providing such great value. If you would like to be involved with us as we continue our journey forward be sure to like our Facebook page and reach out to us with suggestions via our contact us page.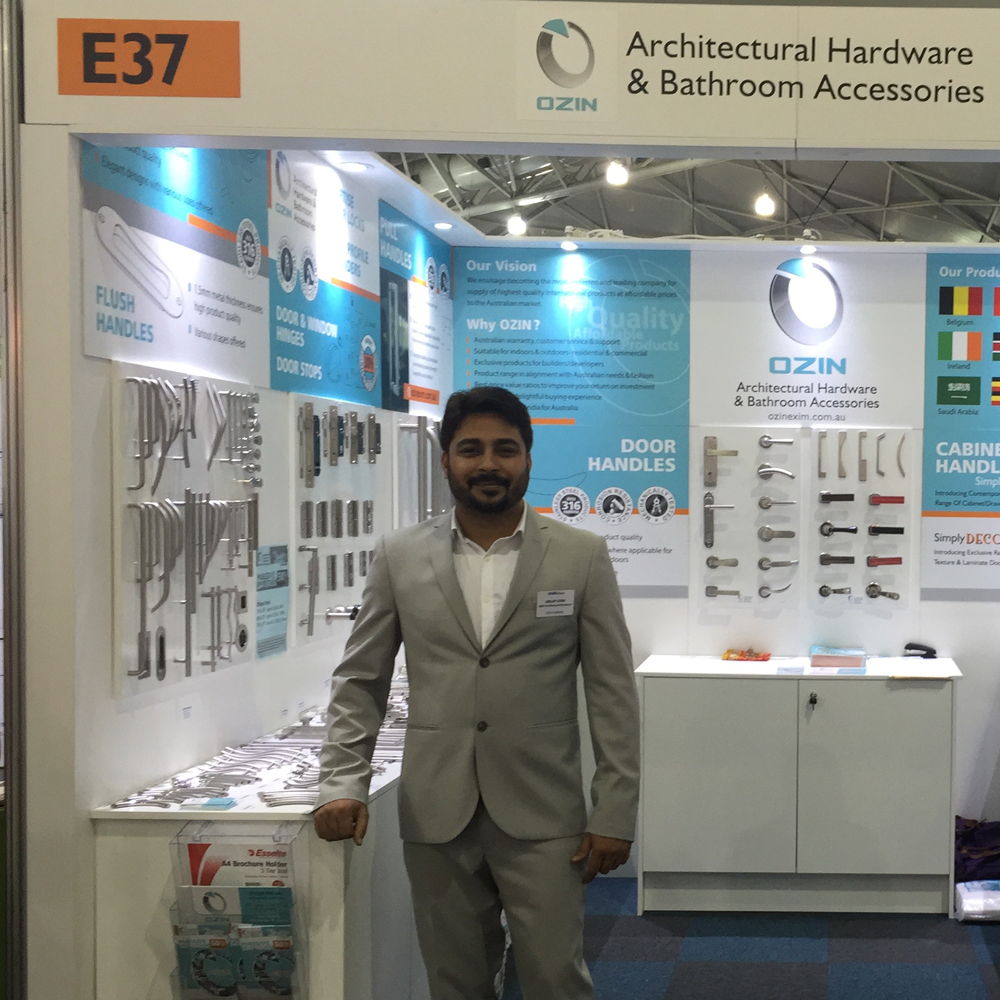 OZIN EXIM showcasing at the Brisbane Home Show
August 2015